Windham County First-Time DUI Attorney
Providing Skilled Legal Support When You Need it Most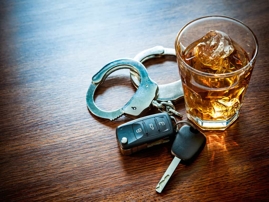 Just like any other first-time arrest, a first-time OUI/DUI arrest is a frightening experience. For most defendants, this is their first time being arrested, their first time sitting in the back of a police car, their first time submitting to standardized field sobriety tests, as well as breath, urine, or blood testing. Don't panic! You are innocent until proven guilty beyond a reasonable doubt. An experienced Windham County DUI defense attorney can help you understand your rights, the strength of the state's case against you, and your legal defense options.
Why Choose The Law Office of Jerome Paun?
If you face first-time OUI charges in Connecticut, The Law Office of Jerome Paun can provide you with the effective defense representation you need.
We can defend you on all fronts, from criminal OUI proceedings in court, to the administrative per se driver's license suspension hearing at the Department of Motor Vehicles (DMV).
Defense attorney Jerome Paun has more than 30 years of legal experience and a proven record of success defending clients in Willimantic and throughout Eastern Connecticut against first-time drunk driving charges.
Contact us today to learn more about how our DUI lawyer in CT can defend you!
Alcohol Education Program: Your Charges Could Be Dismissed
If you have no prior OUI convictions in Connecticut or elsewhere, and you haven't used the Alcohol Education Program (AEP) in Connecticut or a similar program in another state within the past 10 years, you may be eligible to use the AEP and avoid an OUI conviction. If the court grants your AEP application and if you successfully complete all requirements, the OUI charge against you will be dismissed and you will not have an OUI conviction on your record. We can help you maximize your chances of getting approved for the AEP and avoiding an OUI conviction.
Contact The Law Office of Jerome Paun Today
Charged with a first-time DUI/OUI offense? For a free consultation with an experienced Windham County drunk driving defense attorney, contact The Law Office of Jerome Paun today.
We represent clients facing OUI and other motor vehicle charges throughout Eastern Connecticut and can be reached at (860) 455-4202. Call us today to schedule your consultation!